Coroplast: On the Path to High Performance
The dig­i­tal trans­for­ma­tion is forc­ing com­pa­nies to change how they think. That applies even to a suc­cess­ful auto­mo­tive sup­pli­er like Coro­plast, a fam­i­ly-run com­pa­ny that spe­cial­izes in elec­tri­cal wires and har­ness­es along with the tech­ni­cal adhe­sive tapes to pro­tect them. With its high-volt­age wiring that will be used in elec­tric cars, the com­pa­ny has laid a superb foun­da­tion for future sales. But Natal­ie Mekel­burg­er, who became Chair­woman of the Board of Man­age­ment in 2006, believes she still needs to encour­age change—because new com­peti­tors are enter­ing the mar­ket and unit vol­umes per order are like­ly to decline.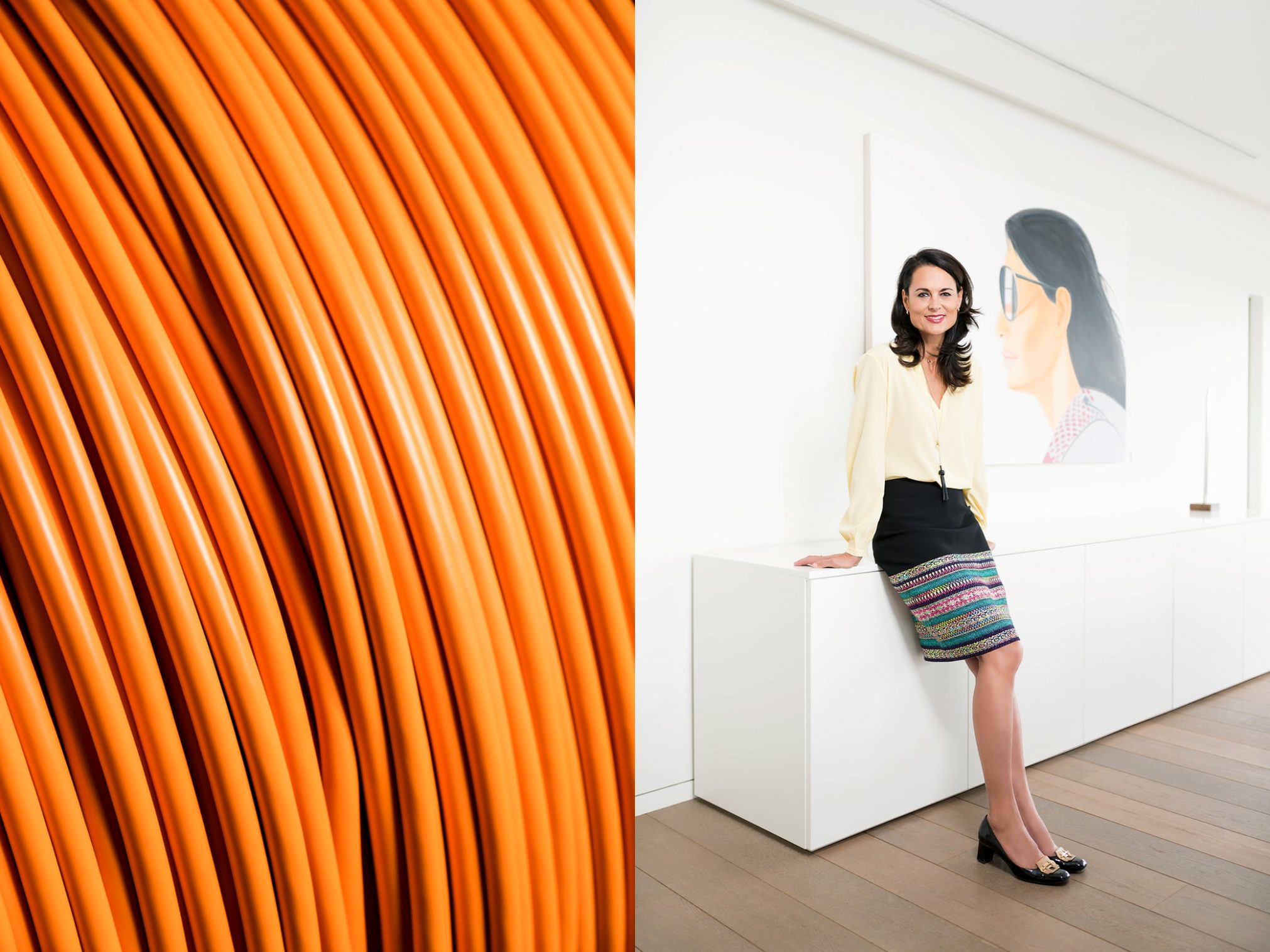 The new structure will increase our flexibility, enhance our ability to innovate, and intensify customer relationships.
Day-to-day oper­a­tions at Coro­plast are high­ly tech­ni­cal and digital—but for Natal­ie Mekel­burg­er, cul­ture is an essen­tial part of the com­pa­ny. "Work should be a place not only of exer­tion but also of inspi­ra­tion," she says. Which is why she pro­motes mod­ern art and has installed a spa­cious lounge with a fire­place, ter­race, and sofas on the top floor of com­pa­ny head­quar­ters, which is open to all employ­ees. "We think freely and open­ly here," she says. Suc­cess bears her out.
The project with Porsche Consulting
---
Natalie Mekelburger worked with Porsche Consulting to create a new structure. Three core business units are now run by a holding company. "As much decentralization as possible, as much centralization as necessary" was the guiding principle.
A digital agenda was also worked out with the help of Porsche Consulting. It calls for transforming production into a smart factory and digitalizing work flows. "In five years we will be a paperless company," she says. "That is the vision we are pursuing."
Making Culinary Waves
Food prepa­ra­tion on the Anthem of the Seas, one of the world's largest cruise lin­ers, is not only about taste and plea­sure, but also about com­mu­ni­ca­tion, pre­ci­sion, and per­for­mance. The near­ly 5,000 guests want superb cui­sine, so the forty-two chefs require flaw­less oper­a­tions. Roy­al Caribbean Cruis­es com­mis­sioned Porsche Con­sult­ing to help opti­mize the process­es below deck and behind the scenes. Auto­mo­tive pro­duc­tion served as a mod­el in many instances. For exam­ple, the first plate to receive its final gar­nish is the first to leave the galley—to be served quick­ly in the best qual­i­ty to the guest.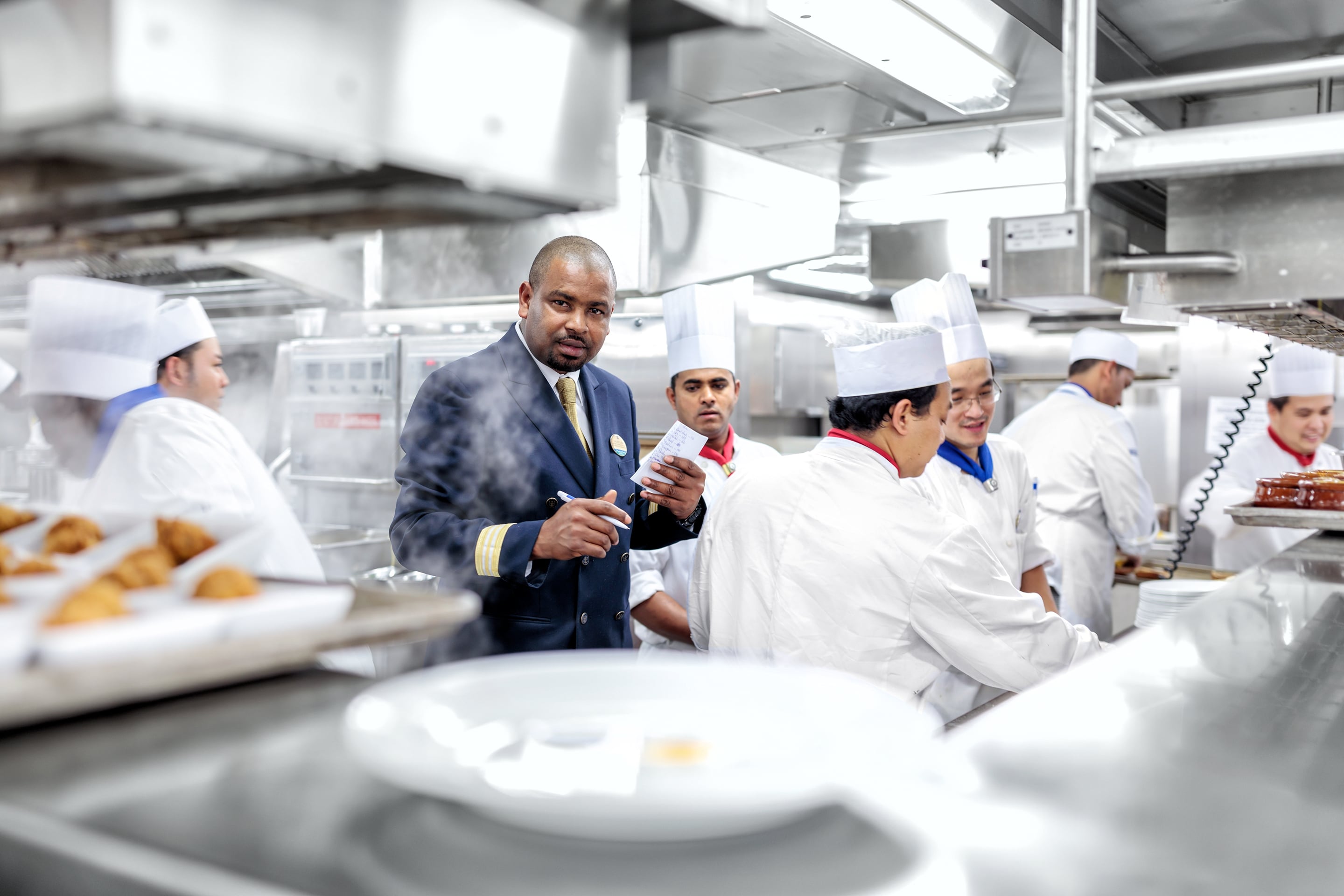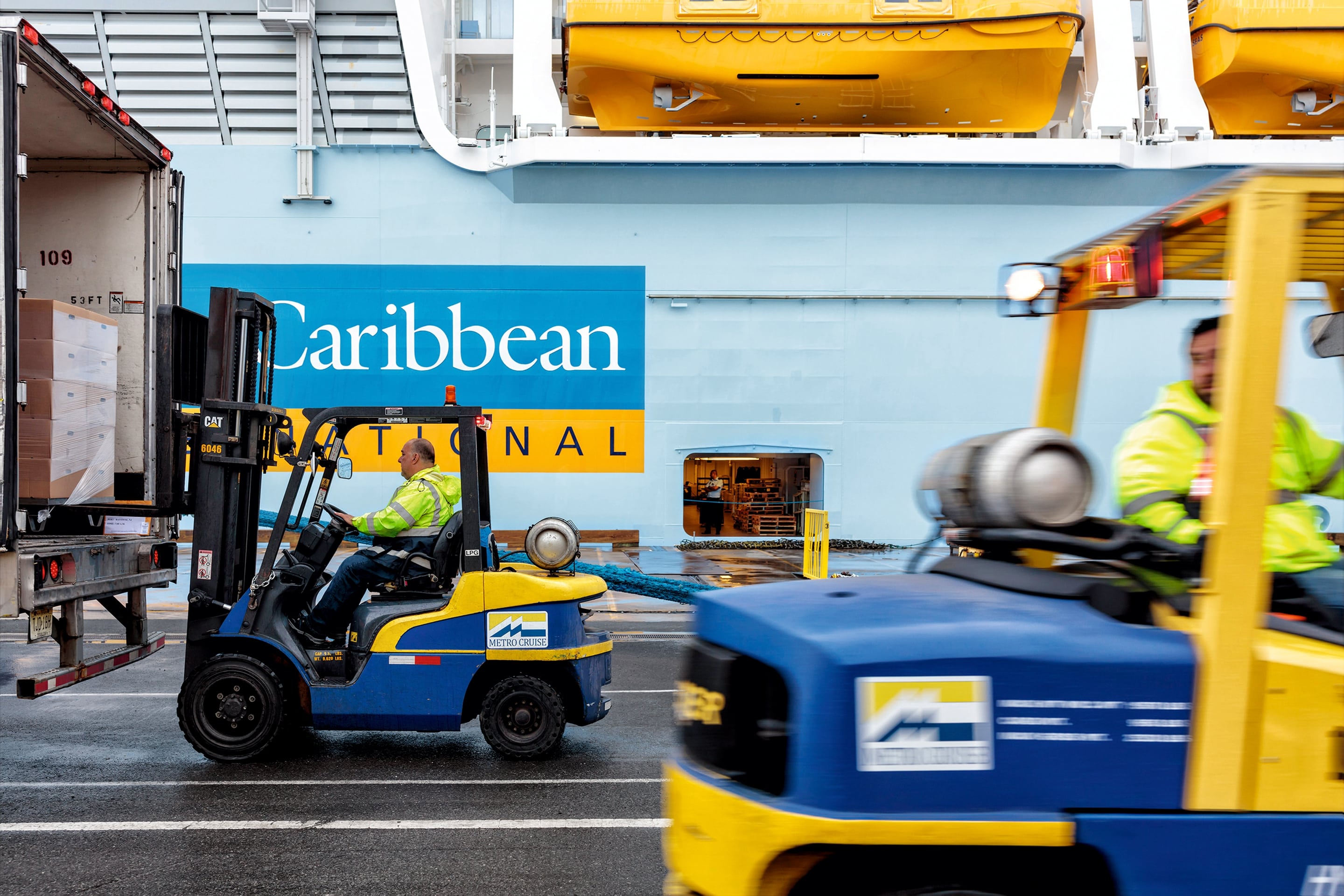 "Guest satisfaction went through the roof. We are so much more efficient—far beyond what I would ever have expected."